"Essex's only Wooden, GRP & Narrowboat Mobile Marine Service"
"Specialist in Hardy Marine Boats from 1983 to 1990."
      We travel nationwide to keep your vessel on the water wherever it may be, so you do not have to come to us.
Latest Offers
Showing new Mai-Star class dinghy at Barleylands Billericay from 13th to 14th of September on Stand Demo 33 
All marine service works booked during Southampton Boat Show will be subject to a 20% discount when ordered by email or phone. Quoting J-Star SBS.
 J-Star Boat Services is a family run company founded in 1981. Here is photo of the first generation.
Simon, our Master boat Builder believes that having traditional family values is the best  way to keep his clients happy & have them return to have more work done on their boats year after year.

Here he is working on fitting a new plywood sub-deck to a client's old gaffer before fitting a new top layer to the deck to make it water tight.

 
         J-Star Boat Services is here to take the stress out of getting your vessel built or repaired, so you can
The master boat builder at J-Star Boat Services is  a time served boatbuilder with over 37 years experience in the industry & having built or repaired many types of traditional wooden vessels (carvel, clinker & double diagonal) as well modern plywood and epoxy craft and now branching out into the narrowboat market.
 While the boat builders in the company use Traditional Tools in their work, they also use a mixture of traditional & modern methods during the restoration work, so their clients get the best of both worlds.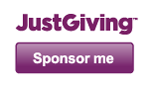 ..